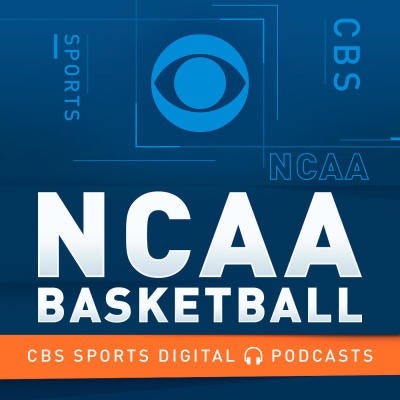 CBS Sports Eye On College Basketball Podcast
CBS Sports' official college basketball podcast is the most entertaining and informative of its kind. Gary Parrish and Matt Norlander bring the sport into your ears three times per week with commentary, reporting, insider information and statistical analysis throughout college basketball all year long.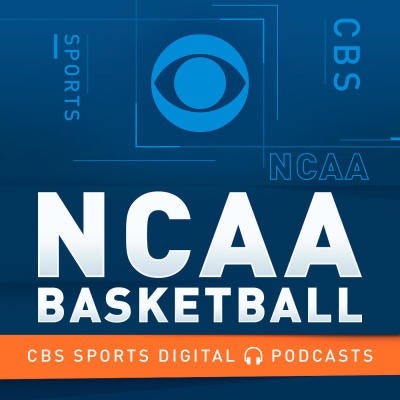 CBS Sports Eye On College Basketball Podcast
CBS Sports' official college basketball podcast is the most entertaining and informative of its kind. Gary Parrish and Matt Norlander bring the sport into your ears three times per week with commentary, reporting, insider information and statistical analysis throughout college basketball all year long.
Most Recent Episode
08/14: Nike gets accused in federal complaint of paying elite college athletes; Ken Pomeroy ranks every program in college hoops

Gary Parrish and Matt Norlander get going on today's episode by revealing how a man who does not play tennis winds up with tennis elbow -- in both arms. You already know which of the two this happened to. Then, they get to the curious story involving famed attorney Michael Avenatti, who is facing multiple serious charges in multiple cases, but nonetheless has become the figure at the center of allegations toward Nike for allegedly paying multiple high-profile high school prospects (11:30). Family members or representatives tied to Deandre Ayton, Bol Bol, Zion Williamson and Romeo Langford have been named in a federal complaint. This also leads to a quick conversation (30:00) on when the NCAA is going to drop those expected NOAs on big programs. Then it's a fun convo on KenPom's historic rankings of every program since 1996-97 (34:30). Duke, Kentucky, Kansas, UNC and Arizona round out the top five. The guys close on the repeal of the "Rich Paul Rule," (46:00) which saw the NCAA acting faster than it usually does to make change.
Episodes of This Show
08/07: The NCAA wrongly changed its player-agent rule, angering LeBron James and presidential candidates in the process

On Tuesday, news leaked that the NCAA made major alterations to its rules regarding which agents could represent players in the pre-draft process. The rule modifications have been widely panned, most notably by LeBron James, who dubbed it #TheRichPaulRule, though the guys explain why that's not true at all. The podcast opens with a 25-minute conversation on this, then gets to Evan Mobley (26:45), the No. 1 prospect in 2020, finally committing to where his father and brother already are: USC. Now we wait on the No. 2 prospect, who has a family member employed at Oklahoma State, to commit. Cade Cunningham, what's the hold-up? The pod wraps with a cool story on a D-III player with NBA connections who wound up committing to Illinois this week (48:00). 

07/29: Colorado Springs podcast! On USA Basketball, recruiting's latest and Kentucky's key weekend commitment

Hello from Colorado Springs! Parrish and Norlander have another from-the-hotel-room pod to share, this time with a recap of July's recruiting calendar, with commentary on many of the top prospects. They start with thoughts on USA Basketball, then get to stories, quotes and anecdotes on what the NCAA hath wrought with July (6:50). After a long conversation there -- including Norlander's story from UConn -- some highlights on the players to know in 2020, 2021 and 2022 (50:00) and BJ Boston's commitment to Kentucky (57:00). Oh, and some TRIVIA TIME! too. 

07/13: LIVE! from the Peach Jam: Will 15-year-old phenom Emoni Bates ever play in college, and is this new recruiting calendar doomed to fail?

Straight from Norlander's hotel room, it's another face-to-face episode of the pod. Parrish and Norlander open with some unanticipated thoughts on things tangentially related to the Nike Peach Jam -- including a fun blind item about a coach -- then get into why coaches are still not satisfied with the current recruiting calendar (16:00) and what won't be done about it. From there, Norlander gets into the story of 15-year-old Emoni Bates (39:00), who is regarded by many as the most talented player in high school, regardless of age, and yet only has scholarship offers from Michigan State and Florida State. Will he ever play in college? Turns out, it's completely plausible. The guys close on NC State receiving its Notice of Allegations (58:00) earlier in the week, and discuss which school should be next and what punishment the NCAA could fairly dole out. 

07/02: The NCAA slams Kevin Ollie, and UConn doesn't care because it's going to the Big East next year anyway

On Tuesday, the NCAA's Committee on Infractions levied a three-year show-cause against former UConn coach Kevin Ollie. The university was spared any meaningful/significant penalties. Norlander and Parrish open the ep by discussing that, the fallout, Dan Hurley's contract and more. After that, the duo gets on to UConn leaving the American to join the Big East (16:45) and debate that team's standing in college basketball going forward, in addition to weighing the options for the American in the coming years. Finally, the most significant transfer decision of the offseason, potentially, happened Friday (44:30). They close the pod with that -- and some #USWNT talk. 

6/21: Late-night emergency podcast: NBA Draft recap, reactions, biggest takeaways

Gary Parrish and Matt Norlander go face-to-face for an in-person, late-night podcast to discuss the most interesting things to come out of Thursday night. This is going to be a memorable draft for a lot of reasons, many of them having to do with guys picked after first, second and third.

06/13: Let's guess which six schools the NCAA is going to hit with Level I infractions in the coming weeks

CBS Sports' Dennis Dodd reported a major story on Wednesday: an NCAA official told Dodd that six men's basketball programs would receive notices of allegations this summer, including two high-profile schools that would be notified by early July. The timing is surprising. So who will the schools be, and should any punishment be expected for the 2019-20 season? Gary Parrish and Matt Norlander spend the first 30 minutes of the pod discussing that, then get to their NBA mock drafts (30:00), and lay out their predictions for the careers of Zion Williamson, Ja Morant, RJ Barrett and more. They also discuss the players they have the most disagreement on in the first round, and touch on the diverging NBA paths of Darius Garland and Romeo Langford. 

06/06: Book Richardson receives prison sentence, and more college coaches are likely to get the same

On Thursday, Book Richardson was sentenced to three months in federal prison. It was a history-making decision by U.S. District Judge Edgardo Ramos. Matt Norlander was in the courtroom, as he has been throughout both trials, and brings perspective and details from Thursday and beyond. He and Gary Parrish spend the first 40 minutes of the podcast discussing Richardson's sentence, Arizona's next steps, the NCAA's unfolding investigation and why Richardson said he didn't believe Sean Miller paid for players. After that, the guys touch on the new NCAA rules for 2019-2020 (48:30), most notably the extended 3-point line. They wrap by hitting on the 10-15 teams with the best odds to win the 2020 national title (58:30). 

05/30: Winners + losers from NBA Draft deadline decisions; Kansas' flurry of roster ups and downs; college basketball's talent drain

Nearly 90 underclassmen opted to stay in the 2019 NBA draft pool. And nearly 90 decided to come back. Which schools benefitted most or were hurt significantly? This pod opens on that, then gets to a discussion (12:00) on the growing trend in college basketball to have more and more guys leaving early, even when they're not expected to be drafted. The guys zero in on Kansas (28:00) and R.J. Hampton's decision to bypass college and play in New Zealand. The pod wraps with a look at Parrish and Norlander's respective top fives (54:00) heading into the heart of the offseason. 

05/22: Michigan gets its best realistic replacement for John Beilein by hiring Juwan Howard

On Wednesday, Michigan officially hired alumnus Juwan Howard to coach its men's basketball program. The first 20 minutes of this podcast are dedicated to that decision, with Parrish and Norlander bringing some deeper context into why this decision was made and why it's different from the Penny Hardaway hiring at Memphis. Then the guys get to notable five-star commitments within the past week (20:00): Precious Achiuwa to Memphis; Jaden McDaniels to Washington; Trendon Watford to LSU. 

05/13: John Beilein stuns college basketball by leaving Michigan to coach the Cleveland Cavaliers

The basketball world woke up to surprising news Monday morning: John Beilein was walking on Michigan to take a job with the shaky Cleveland Cavaliers organization. This episodes goes heavy on that, including why Beilein doing this should -- or maybe shouldn't -- be that surprising, in addition to evaluating Michigan's program in the greater hierarchy of college basketball (20:00) and trying to establish which candidates actually make sense at the early stage of UM's search. From there, GP and Norlander get to Kentucky taking back its standing with the No. 1-rated recruiting class (40:00), followed close behind by -- well, well! -- Memphis (49:00) and the apparent monster Penny Hardaway has assembled for 2019-20. 

With the second trial over, and more guilty verdicts delivered, which schools were hurt the most -- and what will the NCAA do now?

Our final podcast dedicated to the second college basketball federal trial opens on what the government set out to do, and failed. Then Gary Parrish and Matt Norlander take a tour of the schools that were hurt the most in all of this, and what might come next. Plus, Christian Dawkins, who again was found guilty by a federal jury, provided some helpful-yet-damning quotes once more in relation to Arizona coach Sean Miller after the trial ended Wednesday. Ultimately, the legacy and effects of this case will rest on the shoulders of the NCAA, which has a monumental challenge awaiting its enforcement division, effective immediately. 

05/01: The federal trial has been worse for Arizona than maybe everyone was expecting

College basketball has maybe never been as newsy and buzzy on the first day of May as it is this. That's because the second of three scheduled federal trials is providing a lot of allegations, evidence and more against prominent names and schools. But nothing's hit as hard as the stuff attached to Arizona. Gary Parrish and Matt Norlander open this episode by discussing what the trial is really getting at and what the government is trying to prove, then move on to Sean Miller and the pivotal calls played in court Wednesday (8:30) that have his former assistant, Book Richardson, alleging Miller was paying Deandre Ayton and Rawle Alkins. Norlander and GP close out the pod by hitting on Texas Tech ponying up huge money to pay Chris Beard (41:15) and get into some of the leftover stuff reported this week about UCLA's search. 

04/24: The second federal trial has Christian Dawkins on video accusing Arizona coach Sean Miller of cheating to get players

Sean Miller's name is in headlines again thanks to the second college basketball corruption trial, which on Wednesday turned its attention the Arizona program due to video wiretaps that were played in court. Gary Parrish and Matt Norlander spend the first 40 minutes of this episode catching you up on the case, the implications for Miller, why Dawkins is to be believed and what else has happened this week in lower Manhattan. The final 15 minutes of the podcast are dedicated to North Carolina landing a commitment from elite 2019 guard Cole Anthony, Duke again securing the No. 1 class in college basketball and a new top 10 from Parrish for 2019-20. The Blue Devils aren't No. 1, but they're close. 

04/16: LSU shocks the college hoops world and reinstates Will Wade; the Hauser brothers shock Marquette and leave the program

Minutes before the season premiere of the final season of Game of Thrones started Sunday night, LSU announced Will Wade had been reinstated to his post. So Gary Parrish and Matt Norlander start there, then lay out how this could still go wrong -- or, in a long shot, right -- for LSU and Wade. From there, the guys talk the shocking transfer decisions from Sam and Joey Hauser (23:00), who are leaving Marquette and thus tanking the Golden Eagles' 2019-20 stock. The guys get some trivia time in, look back on their preseason player rankings, then talk about Cincinnati hiring John Brannen (41:00) over Nick Van Exel and Darren Savino.

04/09: Virginia beats Texas Tech and completes one of the all-time incredible stories in college basketball history

Norlander was right: Virginia won the national title. It did so in a great game, probably one of the 10 best in NCAA Tournament title game history. Texas Tech had it! Until it didn't. So it went for every team UVA played in the NCAAs. Gary Parrish and Matt Norlander give a lot of time to the title game, to Tony Bennett, to the Cavaliers' biggest plays from the NCAA Tournament, to all you want to hear about in the wake of the end of the 2019 season. From there, some news away from the tourney, including UCLA hiring Mick Cronin (42:00), Chris Mullin stepping down at St. John's (53:00), and a flurry of early NBA drafts decisions (58:00) -- but two huge ones that involve players coming back to college. 

04/07: Virginia-Auburn insanity, Texas Tech throttles through again, and now we have an epic defensive title game matchup

For the first time in 40 years, a national championship game will feature two schools that have never before made it this far. But first, GP and Norlander pick apart and set the scene for Virginia's inexplicable escape over Auburn in the Final Four. That was one of the wilder endings imaginable on the biggest stage in college hoops. From there, they get into Texas Tech's 61-51 win over Michigan State (23:00) and Izzo's 3-7 record in the Final Four. They close, naturally, with their thoughts and predictions (36:00) on what Monday night's title game will bring -- and they disagree on who wins and who covers.   

04/07: LIVE! from Minneapolis -- Parrish and Norlander preview and pick Saturday's Final Four games

Who will play for the national championship on Monday night? It should be a pretty interesting Saturday on the way to finding out. Gary Parrish and Matt Norlander open this episode -- in the same room, recording face to face; a podcast rarity! -- by discussing why Minneapolis is such a solid Final Four city. First impression, funny stories, all of it. Then, it's on to discussing Virginia vs. Auburn (18:00) and Michigan State vs. Texas Tech (29:45). 

04/02: Kentucky gives John Calipari a lifetime contract; Tom Izzo says he needs to win another title; top Final Four storylines

Don't worry, we've got some Final Four chatter for you on this pod, but the episode starts with the biggest college hoops news of the past 24 hours: Kentucky and John Calipari have agreed to a lifetime deal for the coach, meaning he'll be there for essentially as long as he wants as coach -- and then will be an advisor/emeritus whenever he decides to retire. This is all in the wake of UCLA pursuing/botching its courting of Cal to Westwood. Gary Parrish and Matt Norlander open with thoughts on that, thoughts on what UCLA was doing -- or not -- and recap Cal's first decade with UK. From there, they talk Tom Izzo and Michigan State (23:00) and whether a second title is needed to validate his Hall of Fame career. The guys then run the gamut on Final Four storylines (30:00), including which is the best, and close with Norlander giving honor to the great Rick Byrd (36:00), who retired this week after winning more than 800 games.  

03/31: That was probably the best Elite Eight in NCAA Tournament history, and it includes the end of Zion Williamson's Duke career

Here's a Final Four almost no one had: Virginia, Michigan State, Auburn and Texas Tech. Gary Parrish and Matt Norlander open with their initial thoughts on the national semifinalists, then gush and give their reactions to arguably the best Elite Eight in history. They start with where Norlander was at -- Louisville -- with Virginia's comeback/OT win over Purdue (10:00), then move on to Auburn beating Kentucky (28:00), Texas Tech beating Gonzaga (37:15) and Michigan State beating Duke (45:00) and ending the college careers of Zion Williamson, RJ Barrett, Cam Reddish and, almost certainly, Tre Jones.

03/30: Duke's getting lucky, sure, but let's also get into how enjoyable that Sweet 16 was

To start, Parrish and Norlander open with Duke barely escaping -- again -- thanks to a bunny missed at the buzzer. Virginia Tech almost had it. But you know who's to thank for Duke moving on? Tre Jones. From there, the guys preview Duke-Michigan State (8:45), then talk the West/Gonzaga vs. Texas Tech (13:20), the South/Virginia-Purdue (21:00) and the Midwest/Kentucky vs. Auburn (33:40).




03/27: Our picks — straight up and vs. the spread — for the Sweet 16 games; coaching carousel hirings, firings and rumors

Tuesday got the college hoops coaching carousel whizzing, so before Gary Parrish and Matt Norlander resume their NCAA tourney convo, they open by talking the biggest jobs that are available and the ones that have closed or will close in the coming days. They touch on Nebraska, BYU, Arkansas, Iowa State, UCLA, Alabama and more. Then it's onto the predictions and previews for every regional semifinal, starting with the games in the West (24:30), then the South (33:30), the East (41:00) and the Midwest (47:00). 

03/25: See ya, Cinderella; this is the strongest Sweet 16 field in NCAA Tournament history

A chalky run of results in the first two rounds of the NCAAs have Parrish and Norlander recapping and reflecting on the best, and most overlooked, moments of the first weekend. The guys start with their thoughts on the first two rounds, then move along region by region. They start with the East (11:00), which of course leads on Duke's escape from UCF. From there, it's to the West (22:00), then the South (32:00) and they close with the Midwest (42:00). 

03/23: NCAA Tournament whiparound: First round breakdown, second round previews and picks

OK, we had a fun but not insane first couple of days of the Big Dance. So will the weekend make up for it? It's quite possible. Gary Parrish and Matt Norlander go region by region and recap the biggest games, stories and moments for Thursday and Friday. They open with the West, because that's where Norlander saw Murray State's Ja Morant in person in Hartford on Thursday. After that, it's onto reflections and predictions in the East (21:30), the South (34:00) and, to wrap the pod, the Midwest (46:00).

03/20: Matt Norlander and Gary Parrish pick every first round NCAA Tournament game straight up and against the spread

A one-off episode that's different from the usual Eye on College Basketball ep. Gary Parrish and Matt Norlander open with some thoughts on Rick Byrd and Belmont, which won over Fran Dunphy and Temple to move on in the First Four on Tuesday night. And from there, beginning at the 11:40 mark, the guys go through all 32 first round games and make their picks for which teams win and which teams cover. It's an entertaining episode with a lot of insight. No better way to gear up for the start of the first round than this, we promise. 

03/17: MEGA NCAA TOURNAMENT BREAKDOWN, PREDICTIONS, ANALYSIS PODCAST

No teases needed. THIS EPISODE IS THE GOODS. Complete NCAA Tournament reaction, analysis and everything you want for the morning after Selection Sunday. Here's how Gary Parrish and Matt Norlander sort through the bracket on this episode: the opening is first impressions about what the committee did and anything that stands out in a major way. The nitpicking is next (16:00), and then comes the region-by-region analysis. East is first (26:15), then West (36:30), then South (43:00), then Midwest (56:30). The pod wraps with Final Four and title picks (1 hour, 7 minutes). 

03/15: Zion Williamson is destroying every expectation we have for him; setting the table for Selection Sunday

Zion Williamson's return to Duke was probably the best return from injury in a single game in college basketball history. He went 13-of-13 from the field and put on maybe the best statistical performance by a Duke player since Christian Laettner. The guys open on that, then get to talking Duke-UNC predictions and the 1 seed situation that's at stake Friday and Saturday (11:00). From there, a quick chat on the Big 12, Texas and West Virginia (21:30), and a wrap-up on the bubble, the Big East and why St. John's fans have to feel uncertain (28:00). 



03/13: In light of Gonzaga losing in the WCC title game, who will be the four 1 seeds on Selection Sunday?

Saint Mary's stunned Gonzaga Tuesday night to win the WCC Tournament. Gary Parrish and Matt Norlander open on that, Gonzaga's standing on the 1 line and Saint Mary's run to, potentially a 12 seed. From there, Norlander makes a case for UNC Greensboro (16:00) and then the guys take a look and make their predictions as to who will be the four 1 seeds on Selection Sunday (20:00). There's some small-conference tourney chatter (26:00) before a discussion of the reported incoming vacancy at Texas A&M (36:30). Will Buzz Williams be the man to replace Billy Kennedy in College Station? 

03/10: Championship Week is here, so it's time to get fired up over mid-major bubble squads and major-conference trash teams

This extensive episode leads on making the case for Belmont to be in the field. Matt Norlander brings the evidence, and Gary Parrish has some supporting thoughts. Plus, Furman and Lipscomb cannot receive auto bids, so how realistic are their chances? That's the first 27 minutes of this podcast (we love you, mid-majors) then it's on to a scenic tour of the seven major conferences in advance of those tourneys starting this week: the Big Ten (27:30), the Big 12 (33:55), the ACC (38:30), the SEC (44:45), the Big East (57:55), the American (1 hour, 2 minutes), the Pac-12 (1 hour, 7 minutes). Within those convos, there's bubble talk, 1 seed talk, suspension talk, Sean Miller talk and a ton more. Enjoy!

03/08: LSU indefinitely suspends Will Wade, UNC become a 1 seed, and a huge preview of the weekend

Today's episode opens with Gary Parrish flying solo for the first segment, talking the huge news: LSU indefinitely suspending Will Wade. Then Norlander hops in and the guys get to the SEC race wrapping and the big games in that league (13:00) this weekend. From there, it's on to a deep discussion on the American Athletic Conference (22:00), followed by a preview of Duke-UNC (35:00) with some seriously botched Trivia Time! in the process. The podcast wraps with a look at Michigan-Michigan State (43:30) and a debate over who should win Coach of the Year in that conference, plus a heads-up on the four leagues handing out NCAA Tournament tickets this weekend (47:00).

03/06: R.I.P. to Kansas streak; with Zion Williamson out yet again, might RJ Barrett overtake him for National Player of the Year?

For the first time since 2004, Kansas will not finish atop the Big 12 standings. The greatest streak in college hoops history is done. Parrish and Norlander open on that, then get to Texas Tech and Kansas State (11:00) fighting out the top of the league, in addition to a discussion on whether or not Chris Beard is a top-five (or top-10) coach in college hoops. Meantime, Duke (23:45) barely won at home vs. Wake Forest on Tuesday night. What? So with that, and with Zion unlikely to play at UNC on Saturday, Norlander poses the questions: Did Duke handle the initial timeline for Zion correctly and is he vulnerable to losing NPOY to his teammate? The guys close with thoughts on the sentencing that came down Tuesday (37:45) for the three men charged in the college basketball corruption case. 

03/03: THIS. IS. MARCH.

That gift off the top -- that's for you, listeners. Thank you for subscribing. Please, if you could, rate the pod five stars and leave an good comment! 

On this episode, Gary Parrish and Matt Norlander open with the wild scene at Utah State over the weekend, in which Nevada got beat by the Aggies and then a fracas in the hallway behind the scenes went viral. From there, the guys get to Tennessee throttling UK (22:45), and also talk LSU and its No. 1 seed chances. This week's special segment is a throwback to the early part of the season, when Norlander promised Wofford would be a good (44:00). It's an absolute must-listen. Then, it's time for some WIDE-RANGING bubble talk (61:00) as the guy touch on almost every team's results from the weekend that had bubble impact and more. 

02/28: The bad Big East, a big bubble weekend ahead, and the must-watch games to build Saturday around

Iowa coach Fran McCaffery has been suspended two games for accusing an official of being crooked. GP and Norlander open that, then get to St. John's not-good loss to Xavier on Thursday night (7:00), which leads the guys to a greater conversation about the bubble and the Big East this season. From there, a lot to get to with the weekend's games: Kentucky-Tennessee (20:15), UCF-Houston (32:00), Nevada-Utah State (38:45), Gonzaga-Saint Mary's (43:00), bubble chatter (52:00) and Maryland-Michigan (54:30). Also, the end of the pod veers into the odd: Parrish slept in his car before he recorded this episode. 

02/27: Which coach came off worse on Tuesday: Iowa's Fran McCaffery or Arizona's Sean Miller?

Duke lost its second game without Zion Williamson, dropping to 24-4 in the process and losing its spot as the No. 1 overall seed, according to Jerry Palm. Parrish and Norlander open Duke and get in some classic trivia time segments in the process. They also clear up a matter with the selection process. Then it's on to Iowa's Fran McCaffery (16:30), who was reportedly caught accusing an official of cheating on Tuesday night. Norlander argues that McCaffery should be suspended, if what was reported is true. Arizona coach Sean Miller (30:00) had a less-noisy interaction on Tuesday, but it was bad for his image as well. The guys close with a preview of Marquette-Villanova (42:00) and touch on the weird dichotomy of this year's Big East. 

02/24: Texas Tech obliterates Kansas; Duke's dandy without Zion; Ole Miss players take a knee during the national anthem

Another rewarding, and interesting, weekend of college basketball has GP and Norlander opening with Texas Tech's dominant revenge win over Kansas. From there, the guys get to Duke-Syracuse (7:25), which includes another edition of Trivia Time. Early Saturday, LSU won in overtime at home vs. Tennessee (20:00), so the guys are not short of topics to touch on there. Sunday's biggest result was Michigan State beating Michigan on the road (28:30), Sparty now asserting itself once more as the best team in the Big Ten. In closing, Parrish waxes on the public protest made by Ole Miss players Saturday (38:00) in response to pro-confederacy demonstrations made on Mississippi's campus on Saturday. 

02/21: Zion Williamson's knee injury was not as bad as initially feared, but it nevertheless ignited a national debate

Zion Williamson's shoe-busting, knee-spraining spectacle less than a minute into the UNC game was the perfect storm of content creation for national discourse about Zion, Duke, the amateurism model and the NBA. But Parrish and Norlander do their best to cut through the obviousness and get to the things you might not have heard addressed. But also: Parrish got into a Twitter spat with Trae Young (23:00)! The guys also get into Norlander's powerful story about LSU succeeding despite losing a player to murder in the preseason (35:45) and wrap with a preview of six big games (42:05): Virginia-Louisville; Tennessee-LSU; Florida State-UNC; Duke-Syracuse; Kansas-Texas Tech; and Michigan State-Michigan. 

02/20: The UNC-Duke preview you crave, plus Kentucky's worrisome injury and VCU as the cream of the A-10

The greatest rivalry in sports renews on Wednesday night, so Gary Parrish and Matt Norlander prep you for what to expect in Durham. But first, the duo opens on Indiana hitting a new low -- but offering hope for Hoosier fans. Then it's time to, finally, talk some VCU (12:00) and A-10. Meanwhile, Kentucky (20:00) got an easy win but also bad news on Tuesday: Reid Travis has a sprained right knee. How long will he be out, and is UK's SEC title chance at risk: The UNC-Duke chatter, which is wide-ranging and features fun tangents, starts at 24:30.  

02/17: Kentucky's win over Tennessee doesn't mean the Vols were overrated, and the same is true of Gonzaga now

Matt Norlander attended Tennessee-Kentucky on Saturday, then wound up stuck at the Indianapolis airport for more than seven hours. So this is the first podcast in our history to record from an airport. The opening starts with that, and of course, UK over UT. From there, Gary Parrish explains why he doesn't have Duke No. 1 or Kentucky ahead of Michigan in his Top 25 and 1 (14:00). Gonzaga is also worth discussion in light of its winning streak (20:30). The Big 12 race is now entering its endgame (28:00), and since we're talking Big 12, Chris Beard's freakout over a walk-on dunking in a blowout (36:15) needs discussing. That's not all. The guys touch on two wild buzzer-beaters and Chris Clemons -- Fighting Camel! -- reaching 3,000 points (40:00) before wrapping with some of the games to watch Monday and Tuesday. 

02/14: A lovingly fun Valentine's Day episode that previews what's sure to be a sweet weekend in college hoops

We love our listeners, and so that's why we've made sure to start this Valentine's Day episode with a little love chatter at the top before getting to the game of the weekend (6:00): Tennessee-Kentucky. Then, it's on to Iowa State and Kansas State (17:00) in the biggest game in the Big 12 this weekend. We also touch on Maryland-Michigan (25:05) before wrapping with thoughts around the sport and games to keep an eye on. Also, Norlander's got a weird theory on why the Big 12 is like Avengers: Infinity War. 

02/13: Louisville blows it vs. Duke; did Kentucky get jobbed vs. LSU?; and how did John Beilein get ejected?

Tuesday night was wild in college basketball. Gary Parrish and Matt Norlander open on Louisville's epic collapse vs. Duke, then get to the controversial ending between LSU and Kentucky (17:30), before wrapping (30:00) on K-State, Michigan, the Big Ten and .... Smashing Pumpkins. #HawksbeatLakers

02/11: Duke dominates Virginia; UVA-UNC lookahead; recapping selection committee's top 16; Georgia lands No. 1 player

This Monday episode is loaded with tons from the weekend, plus has a preview of the big Monday and Tuesday night games, with Norlander on site in Chapel Hill. The guys open with Duke-Virginia and then get to Virginia-UNC. From there, they talk the selection committee's choices for the top 16 (21:00), which were broadcast on Saturday. At 28:15, some chatter on Nevada -- Parrish was there over the weekend -- and a little on Gonzaga, before the previews and picks (35:30) for three big games on Tuesday: Purdue-Maryland, LSU-Kentucky, MSU-Wisconsin. Norlander has some odds and ends from the weekend to get to (41:00) before the episode closes on Tom Crean and Georgia landing the No. 1 college basketball prospect in 2019 (47:00) and beating Kentucky in the process. 




02/07: Kansas loses another player, Arizona loses another assistant, and it's a beautifully loaded weekend

The latest episode of your favorite college hoops pod starts with Kansas announcing Lagerald Vick is out indefinitely due to a personal matter. From there, Norlander and Parrish preview Duke-Virginia (8:45), talk Nevada and Gonzaga (13:45), preview Villanova-Marquette (21:30), get to Wisconsin-Michigan (30:00) and then take a breezy tour of Saturday's schedule (35:00), including making note of the poor Pac-12. Then, it's some talk about the NET (44:00) in advance of the CBS top-16 bracket reveal on Saturday, a look at Sunday's Houston-Cincinnati game (48:00) and the pod wraps by asking the question: Will Sean Miller be the coach at Arizona at the start of next season (53:30)?

02/06: MSU, Marquette and KU all take different kinds of bad losses; love for Tennessee, shouts to mid-majors

Parrish and Norlander take a diverse tour through college hoops, touching on a bunch of teams they normally don't get a chance to chat about. It starts with Michigan State's loss against Illinois, then onto St. John's beating Marquette (7:30) before touching on K-State leading the Big 12 (15:45) thanks to its convincing win over Kansas. From there, a tour around college hoops (22:40), including Syracuse, Duke, Utah State, Kentucky, Loyola-Chicago and Tennessee, which is still sort of underappreciated. The guys close (37:15) with love for the Wofford-East Tennessee State game on Thursday, and talk mid-major NCAA Tournament chances in general. This episode is brought to you by ZipRecruiter.com. 

02/03: NCAA bans Kansas' Silvio De Sousa for two years; Michigan schools get upset; NC State scored only 24 points (?!)

It was a noisy weekend in college basketball, starting with the NCAA's two-year suspension on Kansas forward Silvio De Sousa. Parrish and Norlander open on that -- and get into a deep discussion on what is and isn't fair, what is and isn't known, and how this could be a harbinger for other punishments to come. From there, the guys get into what happened over the weekend, starting with Michigan and Michigan State going down/Indiana and Iowa winning (31:15), NC State's ridiculous 24-point game (38:30). Kentucky, North Carolina and Baylor also continued their winning ways (46:45), so the guys get to that as well before making their Super Bowl picks (54:00). 

02/01: Villanova is 3-point-shooting its way back into title contention; your weekend preview, bold picks included

Gary Parrish and Matt Norlander open this episode by discussing Villanova's nine-game winning streak and getting into why it's happened. From there, the weekend preview gets going with UNC-Louisville (11:00), Kentucky-Florida (18:00), Texas Tech-Kansas (22:45), Indiana-Michigan State (26:00) and some expanded trivia time (35:00). Norlander also calls for Michigan to lose on Friday night at Iowa. 

01/30: Kansas is 1-5 on the road and might be broken for good; Ethan Happ and Grant Williams' cases vs. Zion for POY

Kansas' loss at Texas has many wondering if the Jayhawks will fail to finish atop the Big 12's regular season standings for the first time in a decade and a half. Gary Parrish and Matt Norlander start on that, then get to the eligibility case of Silvio De Sousa (11:00), which is expected to be resolved in the coming days. From there, the guys touch on Baylor's surprising January (16:50), make the cases for Grant Williams and Ethan Happ to challenge Zion Williamson for NPOY (23:00) and lay out the problems with Chris Mullin at St. John's (32:30). At the end, there's a Trivia Time session that goes a little sideways too. 

01/27: Kentucky in title form, Kansas is flawed, Purdue snaps Michigan State, Big East is a bunch of mush

The biggest game of the weekend was Kentucky beating Kansas, so this ep opens on UK, then gets to Kansas' glaring issues (9:50). From there, Parrish and Norlander give Purdue some love (21:30) and pass on fretting about Michigan State. In the SEC, LSU is making a charge for Tennessee and Kentucky (25:30), while the Big East is tracking for -- maybe -- its worst season since it went to 10 teams (32:45). The podcast has recaps and thoughts on Iowa State, Houston, Cincinnati, Baylor and Nebraska (39:00), which probably was the biggest loser of the weekend; Norlander explains why. The guys wrap with some Vegas talk and make their predictions for Tuesday's two biggest games (47:40).

01/24: Tennessee wins close again, but was the controversial call all that controversial?

Gary Parrish and Matt Norlander open up on Tennessee's win over Vandy to get to 17-1, then eventually touch on Grant Williams' (11:11) campaign for NPOY. From there, the guys preview Kansas-Kentucky (19:35), Auburn-Mississippi State (26:15), Iowa State-Mississippi (30:00) and Michigan State-Purdue (32:15). They also mix in some birthday talk, as Parrish turns 49, or is it 53? OK, maybe 43. The answer is on this episode.  

01/23: The SEC, Big Ten and Big 12 have a bunch of teams swiping and slipping in opposite directions

Parrish and Norlander open with Ole Miss, Mississippi State and Auburn hitting the skids on Tuesday, then touch on Indiana (8:35), which has now lost five straight and is approaching a crisis. There's also Duke and Virginia (15:00) to get to, as those teams rolled. The guys have a few good games to mull over on Thursday (20:00), primarily Michigan State-Iowa and NC State-Louisville. They make their way back for Wednesday's pair of interesting games (28:30): Tennessee-Vanderbilt and Purdue-Ohio State. This episode is sponsored by

www.ZipRecruiter.com

.

01/20: Down goes Virginia! Down goes Michigan! No undefeated teams remain, So who is No. 1 now?

Saturday represented the busiest day of college basketball on the 2018-19 calender: the 150 games played were the most in one day of any this season. From that, 7-10 outcomes stood out most. Parrish and Norlander touch on those, leading with an in-depth discussion on Duke's win over Virginia at the top. From there, the guys get to Kentucky's road win at Auburn (28:00), go into the notable Big 12 upsets (37:00) and preview the big games coming Monday night (42:00), including Maryland-Michigan State, Virginia Tech-UNC and Iowa State-Kansas. 

01/18: Weekend preview: Virginia at Duke sets up as the best game of 2019 so far; will the final two unbeatens fall?

Before the guys look ahead, Norlander and Parrish check in on Kansas State and the Big 12 at the top of this episode. Plus, Iowa State and TCU (7:10) have had notable weeks. That league is seemingly set to get more unpredictable by the week. The big topic on this episode, of course, is Virginia at Duke (12:00). The guys also touch on what became a debate topic this week: the idea that Zion Williamson should quit playing at Duke to preserve his draft stock (25:20). From there, the fellas get to UK-Auburn (32:40) and Michigan-Wisconsin (36:20).

01/15: Syracuse stuns Duke, which loses Tre Jones to a shoulder injury; Indiana hits a troubling skid

Monday night brought the unexpected: not just a Duke loss to Syracuse, but Tre Jones' troubling shoulder injury that is expected to keep him out for a while. Parrish and Norlander open this episode by discussing the game and the injury, then get to Indiana (20:45) losing at home to Nebraska. With a tough schedule upcoming, could the Hoosiers go from comfortable NCAA Tournament team to the NIT? The guys also touch on Pitt (29:15), which is doing well in its first year under Jeff Capel. 

01/13: What's wrong with UNC; how Duke escaped at Florida State; the Big Ten has 10 teams in play for the NCAAs

North Carolina continued its bipolar ways this weekend. Just five days after winning at NC State, the Tar Heels

lost 83-62 at home to Louisville

. GP and MN open with that, then get to Cam Reddish (15:27), who

buried a 3-pointer in the final second

to lift Duke past Florida State on Saturday. Ohio State (28:51) has gone from 12-1 to 12-4, and the Big Ten has 10 teams thinking NCAA tourney. In the SEC, Ole Miss (29:38) is 13-2 overall, 3-0 in the SEC. Gonzaga (38:16) beat a better-than-you-realize San Francisco team on the road late Saturday to improve to 16-2. Will Gonzaga not lose again until March? And finally, previewing Virginia Tech-Virginia (50:32), which takes place Tuesday. 

01/11: Markus Howard challenging Zion for POY; big, extended weekend preview

Markus Howard became the first Division I player in the past 20 years to have multiple 50-point games

when he got 53 in Wednesday's win at Creighton

. So Parrish and Norlander open this episode with that (and camels). From there Murray State's Ja Morant destroyed a UT Martin Skyhawk on Thursday (12:31); a loaded weekend preview (16:09), including No. 3 Tennessee at Florida, No. 4 Virginia at Clemson, No. 5 Gonzaga at San Francisco, No. 6 Michigan State at Penn State, No. 7 Kansas at Baylor, No. 8 Texas Tech at Texas, No. 10 Nevada at Fresno State, No. 16 Ohio State at Iowa and No. 22 Indiana at Maryland). The big game No. 1 Duke at No. 13 Florida State (25:53). And also, CBS' big game on Saturday (31:40): Ole Miss at No. 14 Mississippi State. This episode is sponsored by

www.ZipRecruiter.com

.

01/09: Explaining why Zion Williamson is, no exaggeration, tracking to be the best freshman in Duke history

Zion Williamson finished with 30 points, 10 rebounds and five assists in Tuesday's 87-65 win at Wake Forest. So he's now the first freshman in Duke history to hit each of those numbers in the same game. Gary Parrish and Matt Norlander open on that. And then it's to Tennessee (7:17), UNC's win over NC State (13:23) in addition to the possibility the Tar Heels finish atop the ACC. As for Nova (21:07), is it going to win the Big East in the same season it lost to Furman and Penn? The guys wrap (29:01) talking Wednesday night's schedule" No. 11 Auburn at Ole Miss, No. 17 Houston at Temple and No. 21 Marquette at Creighton. Which ranked team will get picked off on the road?

01/06: Who will be the last undefeated team -- Virginia, Michigan or Houston?

Matt Norlander's Chicago Bears lost a playoff game to the Philadelphia Eagles in the worst possible way, so he and Gary Parrish open this episode on that, with Norlander just trying to talk through the aftershock. But there's plenty of hoops to get to. First up is Nevada (11:34) losing its undefeated season. Then the guys touch on whether Virginia, Michigan or Houston will be the final unbeaten team (17:05). Bad news came down twice for Kansas (21:32) over the weekend, an Kentucky (28:43) didn't emerge with a win either. Meantime, Virginia Tech (35:03) is highlighted for the first time this season on the podcast. The guys close with a preview of Tuesday's big game (39:34): UNC at NC State.

01/04: Mid-season picks to win all the big leagues; Bol Bol's college career apparently over; previewing the four big games

A big weekend for Big Ten hoops awaits. On this episode, GP and Norlander open with a note on Michigan, then get into the bad Bol Bol news (6:00). From there, an extensive rundown on their picks to win each of the seven major conferences: the Pac-12 (12:00), the Big 12 (15:30), the ACC (17:00), the SEC (18:07), the Big Ten (22:29), the Big East (26:31) and the American (28:30). The guys wrap with a preview of the four biggest games (32:40) of the weekend: Michigan State-Ohio State, Florida State-Virginia, Kansas-Iowa State and Indiana-Michigan. 

12/31: Surprise podcast! Steve Alford was fired, so now UCLA is ringing in 2019 without a head coach

Early Monday morning, UCLA fired Steve Alford midway through his sixth season. That called for an emergency podcast from Parrish and Norlander. The guys start on the news, then discuss the problems with the expectations of what the UCLA job is (and isn't). From there, there go deep into the candidate pool (20:40) and lay out a lot of names. Then, it's time to preview some good games this week. In order: Marquettte-St. John's (38:02), Nebraska-Maryland (40:40), Texas Tech-West Virginia (43:35), Oklahoma-Kansas (45:20) and Minnesota-Wisconsin (47:35). 

Happy New Year, everyone, and thanks for subscribing. If you haven't already, please rate the podcast well and leave a nice review!

12/30: UCLA lost to Liberty. Bruins are now 7-6. Is Steve Alford going to get fired before the season ends?

UCLA fell 73-58 (!) at home (!!) to Liberty (!!!!) on Saturday. Bruins coach Steve Alford does not seem long for that job now. Parrish and Norlander open on that and go back in time to the reactions from multiple media members in 2013, when Alford was hired by UCLA. Then they get into who could replace Alford in 2019 (20:10) before moving on to the dumpster fire that is the Pac-12 (35:05), which looks to be a two-bid league ... if that. Elsewhere, Kentucky rounded closer to its best form by beating Louisville (44:15) and St. John's (51:30) got jobbed in a loss against Seton Hall. 

12/28: College basketball 2018 Year in Review

When you take into account everything of consequence that happened in 2018, it's not that hard to make the argument that the sport won't see another year like this any time soon. Vacated national titles, federal convictions, a 98-year-old nun becoming the biggest thing in sports, a 16 beating a 1, Zion Williamson, scandals, a change in how the sport is operated. Big year. 

So GP and Norlander get to that, but first open with Kentucky at Louisville, the game of the weekend in college basketball. From there, they run down six more games of note (15:45), including Nevada-Utah, Davidson-UNC, Wisconsin-Western Kentucky and Belmont-Purdue. Then it's on to St. John's (21:25) and it's big game in the Big East opener at Seton Hall. But for the bulk of the discussion on this pod, it's a look back at 2018 (30:20). 
CBS Sports HQ Daily Newsletter
Get the best highlights and stories - yeah, just the good stuff handpicked by our team to start your day.
Please check the opt-in box to acknowledge that you would like to subscribe.
Thanks for signing up!
Keep an eye on your inbox for the latest sports news.
Sorry!
There was an error processing your subscription.